PRINCIPAL PATRON
We are honoured that Good Earth is the principal patron for this cultural documentation and Associate Producer of over 70 films in this series, including all three independent films. Their commitment and work within India's craft, culture and design communities is unparalleled - we could not ask for a more suitable patron to help actualise this project. Founder Anita Lal "Along with countless generations and millions of women I have loved and enjoyed draping saris of so many different regions, weaves and colours and have passed a lot of saris and the love for them to my daughters. Border&Fall deserves applause and our thanks for valiantly keeping alive sari traditions."
Patrons
Characterized by a love of color, design, India and textile, Raw Mango has grown to become one of India's most respected textile brands. Founder Sanjay Garg is deeply committed to furthering the dialogue of design from India and joins this project as a patron and invaluable member of our Advisory Board.
Verve is India's oldest homegrown women's monthly magazine and Associate Producer of 15 films. Founder Anuradha Mahindra shares, "It was important for Verve to be a part of this cultural documentation, it comes at a time when we realised this traditional garment was being relegated to occasion wear, rather than representing Indian women in everyday situations. It also comes at a time when there is a conscious industry revival in heritage crafts, a drive towards sustainability and an effort at supporting craftsmen and weavers at their work."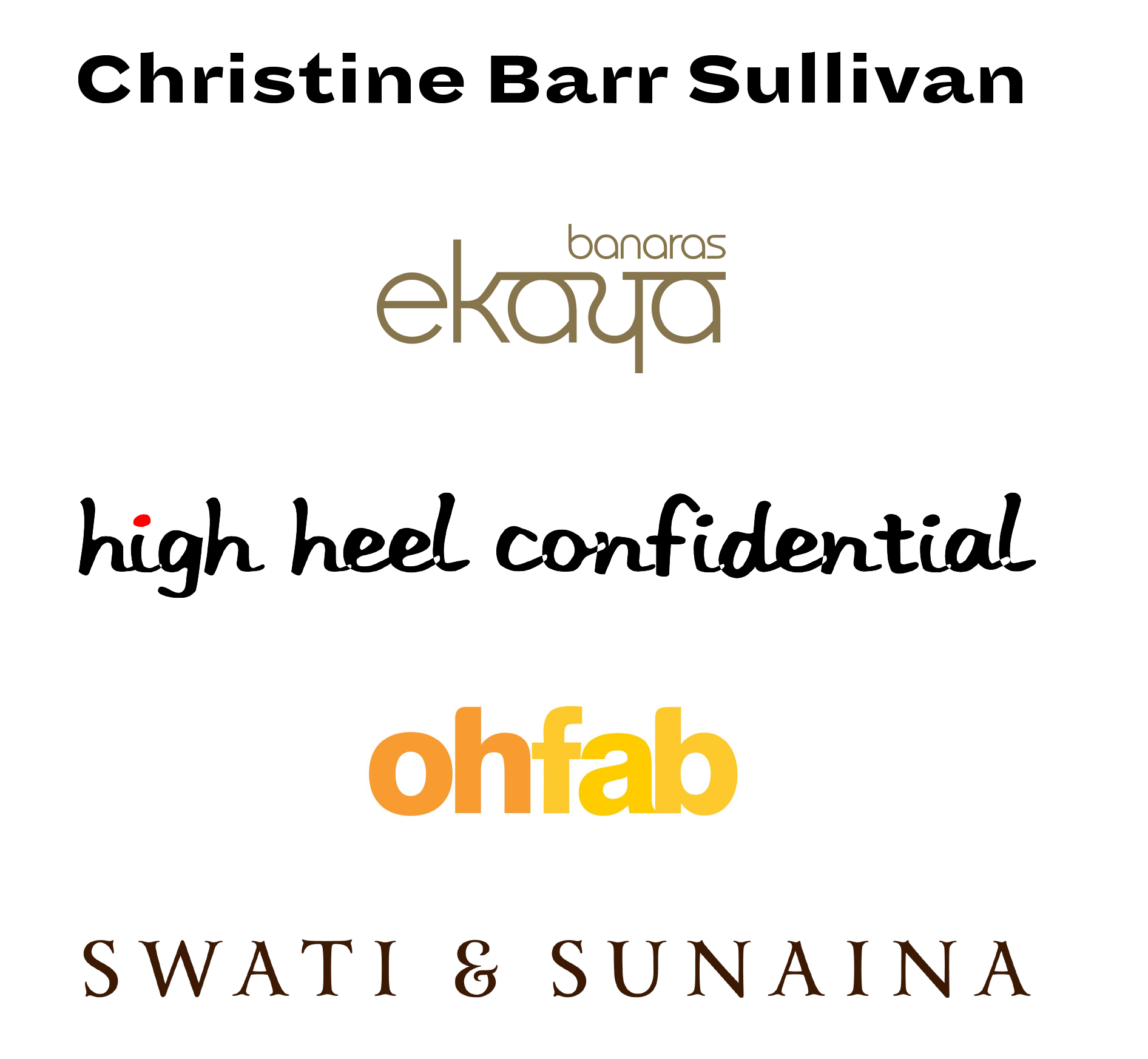 Kickstarter Supporters
Over 30 days in the fall of 2016, 405 supporters from around the world backed our Kickstarter campaign, successfully raising $47,857 CAD. We are forever grateful for their belief in our project and financial support. Thank you to the design community who donated towards this effort, the full list of contributors can be found here. 
11.11 / eleven eleven
Abraham & Thakore
Akaaro
Anamika Khanna
Anavila
Anita Lal
Arati Gupta
Ashdeen
Bibhu Mohapatra
Bodice
Brigitte Singh
Chanel
Deep Kailey
Ekaya
Hemang Agrawal
Hermès
Huemn
Jaipur Modern
John L. Bissell Foundation
Kanya
Kashmir Loom
Khadi Gramodyog Bhavan
Krishna Nand
La Perla - India
Leela Kalyanaraman
Loom to Luxury
Madame Chorosch
Madhu Sood
Malika Verma Kashyap
Manisha Gera Baswani
Nalini Verma
Nicobar
Nira Kehar
Norblack Norwhite
Ohfab
Pooja Aggarwal
Prabal Gurung
Rajesh Pratap Singh
Rani Saheb of Kotda Sangani
Rashmi Varma
Raw Mango
Reena Kashyap
Rta Kapur Chishti
Sabita Radhakrishna
Sanjay Garg
Setsulu Tetseo
Shakuntala Devi
Sudha Kashyap
Sundari Silks
Sunita Kumar
Swati & Sunaina
Taanbaan
Tarun Tahiliani
The Beatrice Wood Center for the Arts
Tyebji of Jodphur
Usha Subramanian
Wendell Rodricks
Anita Lal
Aradhana Seth
Bandana Tewari
Chantal Boulanger
Erin Trout
Fiona Caulfield
Galleryske
Google Arts & Culture
Hina Saiyada
Jessey Hulsey
John L. Bissell Foundation
Judith Schwartz
Kathy Acimovic
Knick Studios
Leona Fernandes
Manisha / Rahul Baswani
Martand Singh
Nalini / Yashoverdhan Verma & Family
NetTantra
Nirupama Jayasimha - Legal Counsel
Purearth
Raj Marwah
Reena / Pradeep Kashyap & Family
Rid Burman
Roland Lazarte
Roxanne Doucet
Sophie Haig
Squadron
Storm Ascher
Sunil Chainani
Very Truly Yours
Vir Kashyap
Yolk Studio